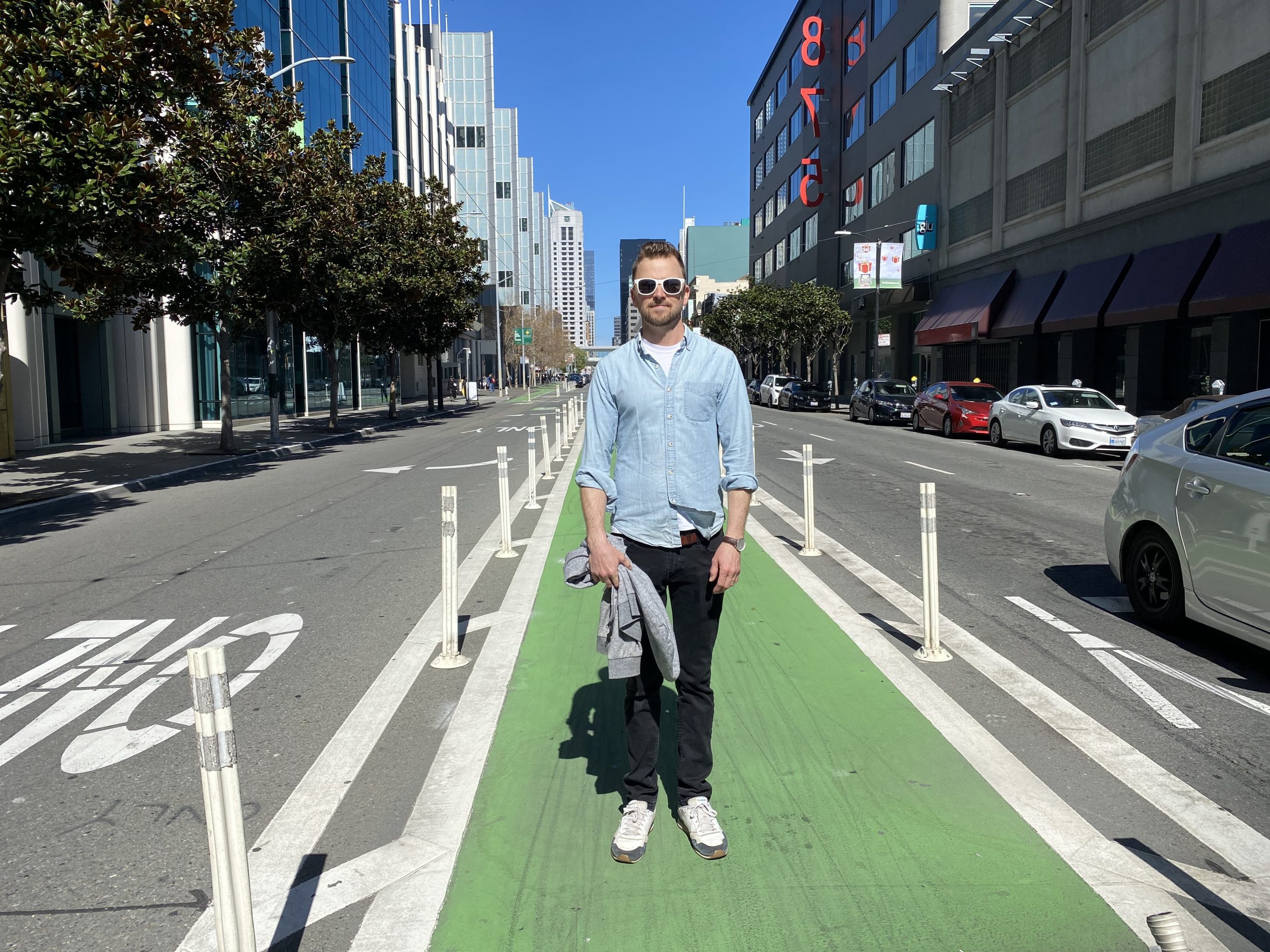 Lessons Learned While Shooting On the Road
Article by CJ Lampman
We've shot all over the country in all types of conditions – heat, rain, snow. We've shot on the other side of the world in countries where English is not the first language. Along the way, we've learned that the more you can experience different types of production challenges, the more adept you can become at embracing the unexpected – and the stronger you can be for your clients. In late March, Morgan Myer and I – along with frequent p3 collaborator, Lindsay Mann – headed out to the Bay Area for three days of filming with our client, Schwarzman Scholars. Here are a few key takeaways from that shoot:
Locations, locations, locations … and then scout, scout, scout
We pitched our client on doing something a little bit different than some of our previous productions with them. Instead of using a Midtown Manhattan office space for the interviews we'd conduct, we would find a unique studio or loft that we could art direct. The goal was to make things feel less formal, more approachable. The good news was there's no shortage of these types of spaces in San Francisco. We started with a big list, determined availability, and then presented different looks to our client. But that was only the start. Once we narrowed to a select few, we needed to figure out how viable they'd be for what we needed to capture – online photos and video tours only tell you so much. To really get a sense for if/how a space will work, you need to scout it. But how do you do this from 3,000 miles away? Fortunately, having worked in the Bay Area a handful of times, we have some go-to crew members we can rely on to help. This is essential when you need to know how the natural light might change throughout the day, what the audio capture situation is going to be, how the load-in will work, if there's enough power, etc etc. There's no good way to determine all of this stuff without having boots on the ground.
Crew up
Once you've determined what crew members you'll need to execute the creative vision, you need to start filling out the roster with people you can trust. For us, it's always about referrals. In San Fran, we already had a go-to gaffer. We know he's a hard worker who has high expectations so that means he's going to refer us to folks who share a similar mindset. That's huge. But what if you don't already have a person like that in place? What if it's an entirely new filming city? First, we ask around to our local network of vendors – to see if they know anyone they trust in the location we're traveling to. Next, we call around to production houses in the area. It's amazing how friendly and willing people are to share contact information (even if they're technically "competition"). We always make sure to ask around before booking people, though. Production can be a grind when you're doing it every day – so someone who was at the top of their game a year ago might be getting a little burnt out. Line producers always have a good handle on this type of thing so that's usually the first crew member we get locked into place.
Eat well, sleep well
Jet lag is the real deal. When you travel cross country and go right into pre-production and scouting as soon as you land, it can catch up with you really quickly. Add a few client meetings and 10-hour shoot days into the mix, and energy maintenance becomes a top priority. Espresso shots will only get you so far – even in a great coffee city like San Fran. We make it a priority to find solid hotels where we know we'll be able to get some valuable R&R. Doesn't have to be a 5-star luxury spot, just some place that is comfortable and quiet, and near the shooting location – so that when it's time to relax after a long day it's not a hassle. Team dinners are important, too. We like to meet up with our core crew to run through the ups and downs of the day and plan for the next. We're not doing this at Wendy's though. We try to find a spot where we can experience a little bit of local culture – without breaking the bank. When in doubt, steaks are the call. 
There are plenty more things to consider when traveling for production, but these three are at the top of the list for a producer.
Ready to take your show on the road?

We're here for you.