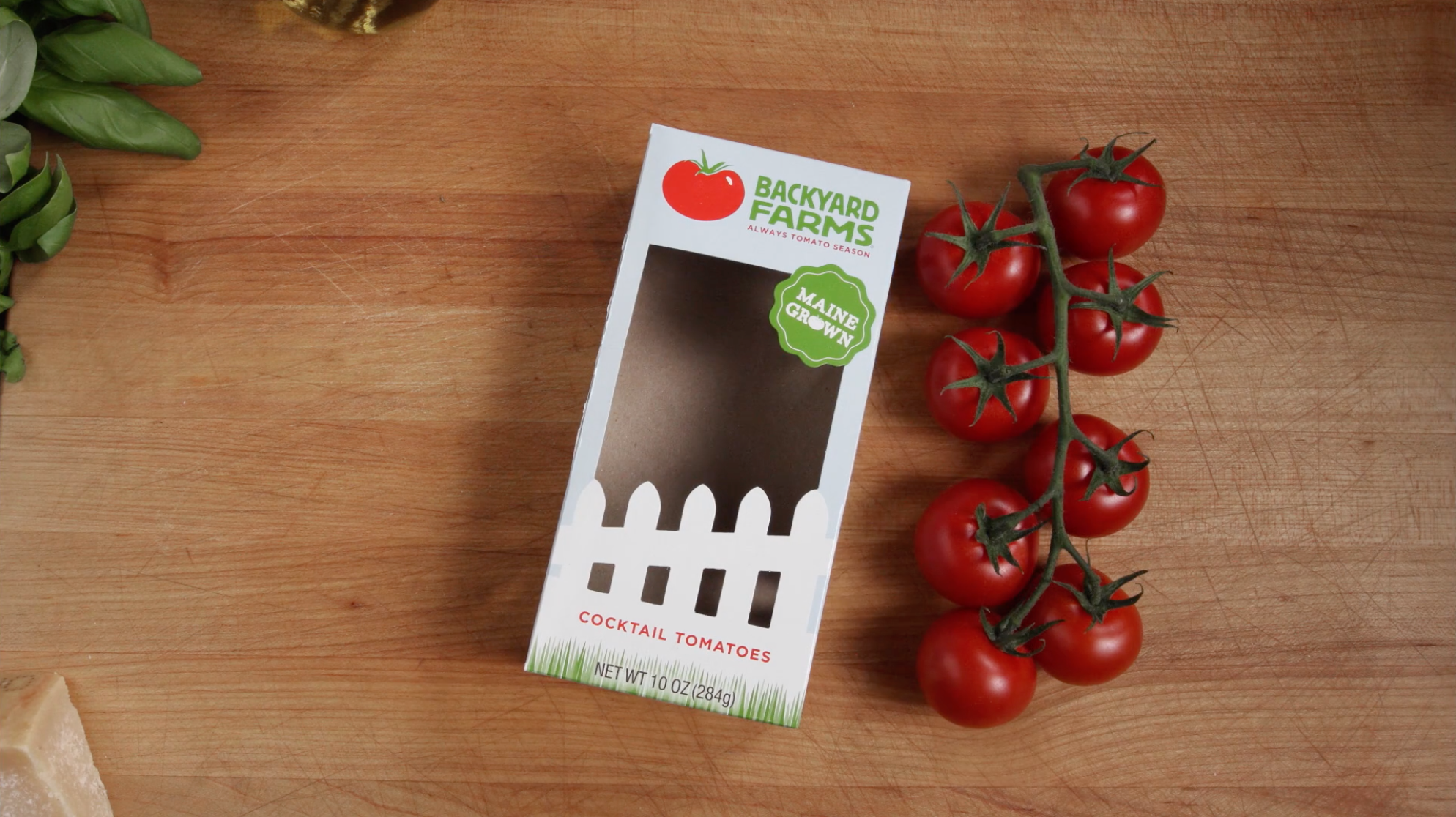 Outside The Box
Back Yard Farms
Sometimes we are asked to make explainer videos about products using machine learning or complex A.I.-driven database systems. For this little video, however, we were asked to showcase a brand-spanking new, cardboard flap. Despite this video's modest ambitions in messaging, we took it upon ourselves to make this video as fun, inviting, and joyful as the bright red tomatoes Backyard Farms sells across the Northeast.
So here's how it went down.
BYF came to us with a problem. In stores, on shelves, and in customers' hands their ripe tomatoes would often tumble out of the packaging, leading to waste. To rectify this, they amended the package design to include a tab to help ensure the box would never accidentally open. Naturally though, customers want to inspect any produce before purchasing, so BYF wanted to make sure their loyal customers understood that the new tab is meant to be flipped, not ripped!
Stop-motion seemed like the best way to communicate this message. It's a fun and approachable style of animation, and lends itself to showing off the awesome product BYF has on offer. For two blissful days, our studio smelled of fresh tomato, basil, and parmesan as we gave life to the inanimate box, and a couple clusters of tomatoes. We even had stunt-doubles for both! That's the type of production-value we bring.
Back Yard Farms

p3

CJ Lampman

Nathan Gilliss

Nathan Gilliss; Brian Chin

Brian Chin